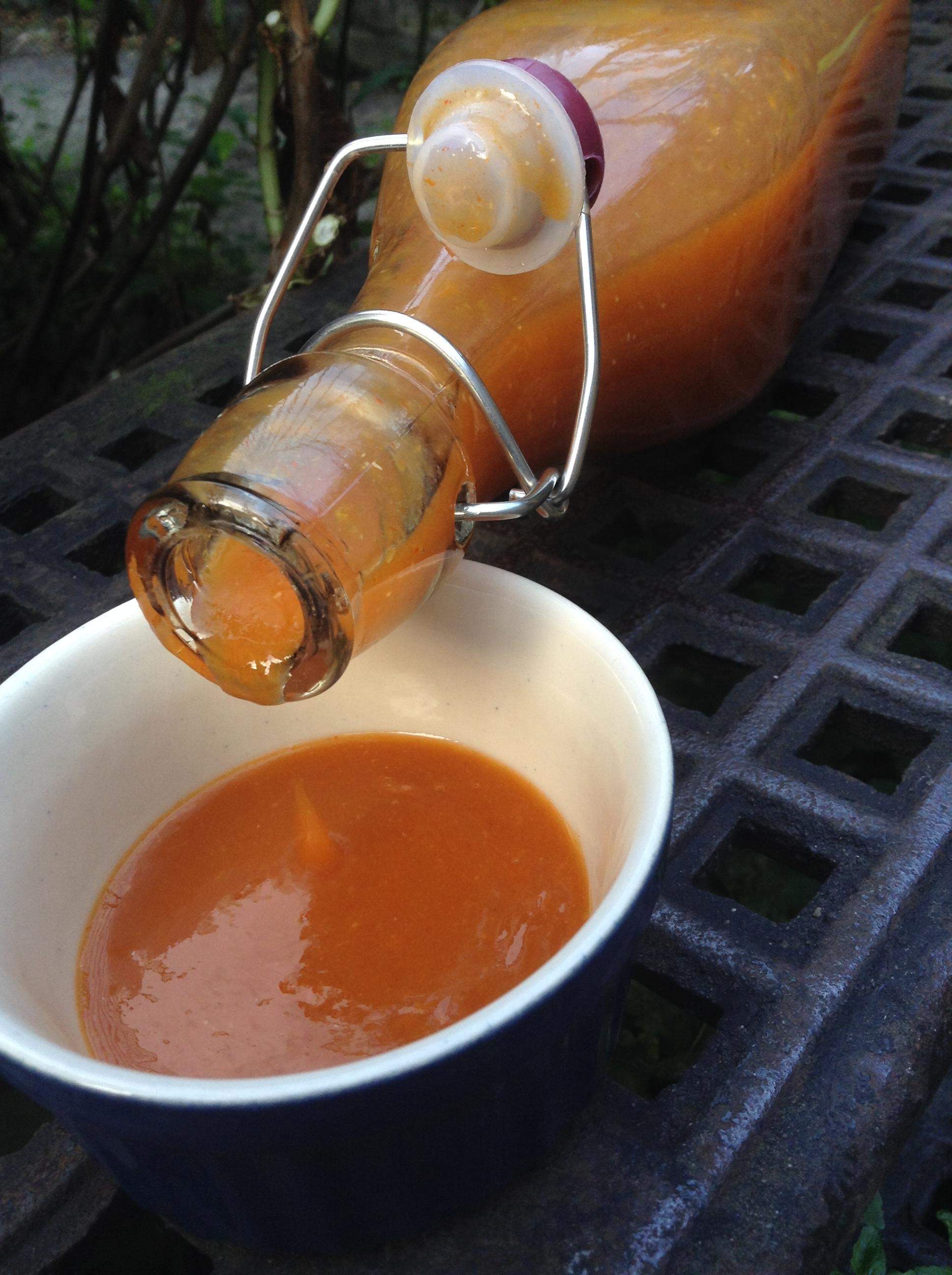 Salsa Picante (Homemade Hot Sauce)
You need one big red sweet pepper, six bell peppers, six medium red chillies, six padrón peppers, five fresh garlic cloves, 50g sugar, one tsp sea salt, 300ml white vinegar and 600ml water. Boiled for 40 minutes at low-medium heat, rest 15 minutes, blend, sift, boil again at low heat 30 minutes. Add one heaped tbsp cornflour previously diluted in four tbsp water, mix and boil for five more minutes. Let it cool down, bottle and keep in the fridge for up to a month!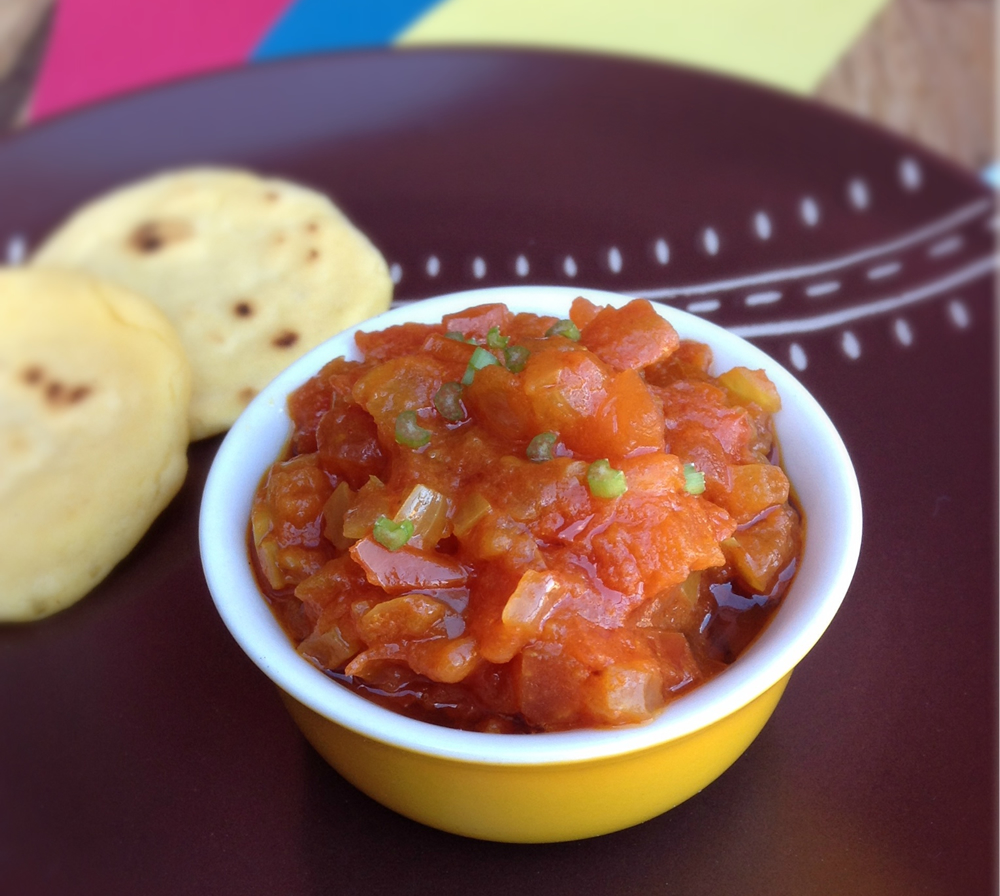 Salsa
Salsa is one if those things that makes me feel homesick. In my parents' house it is still a ritual to grind maize to make flat polenta cakes called arepas. For us Colombians, nothing can beat an arepa topped with salsa plus a cup of hot chocolate for breakfast!
For my simple delicious recipe, I used Spanish onions and ripe tomatoes finely chopped, with olive oil, salt and pepper to season and a touch of tomato paste to finish it.
Tip: In order to obtain a light smoky flavour, it is best first to fry the onions in very hot oil, aiming to get a loud hiss. After that you add the tomatoes, season, add the tomato paste and slowly cook it until obtaining a shiny appetising salsa! Serve hot or cold.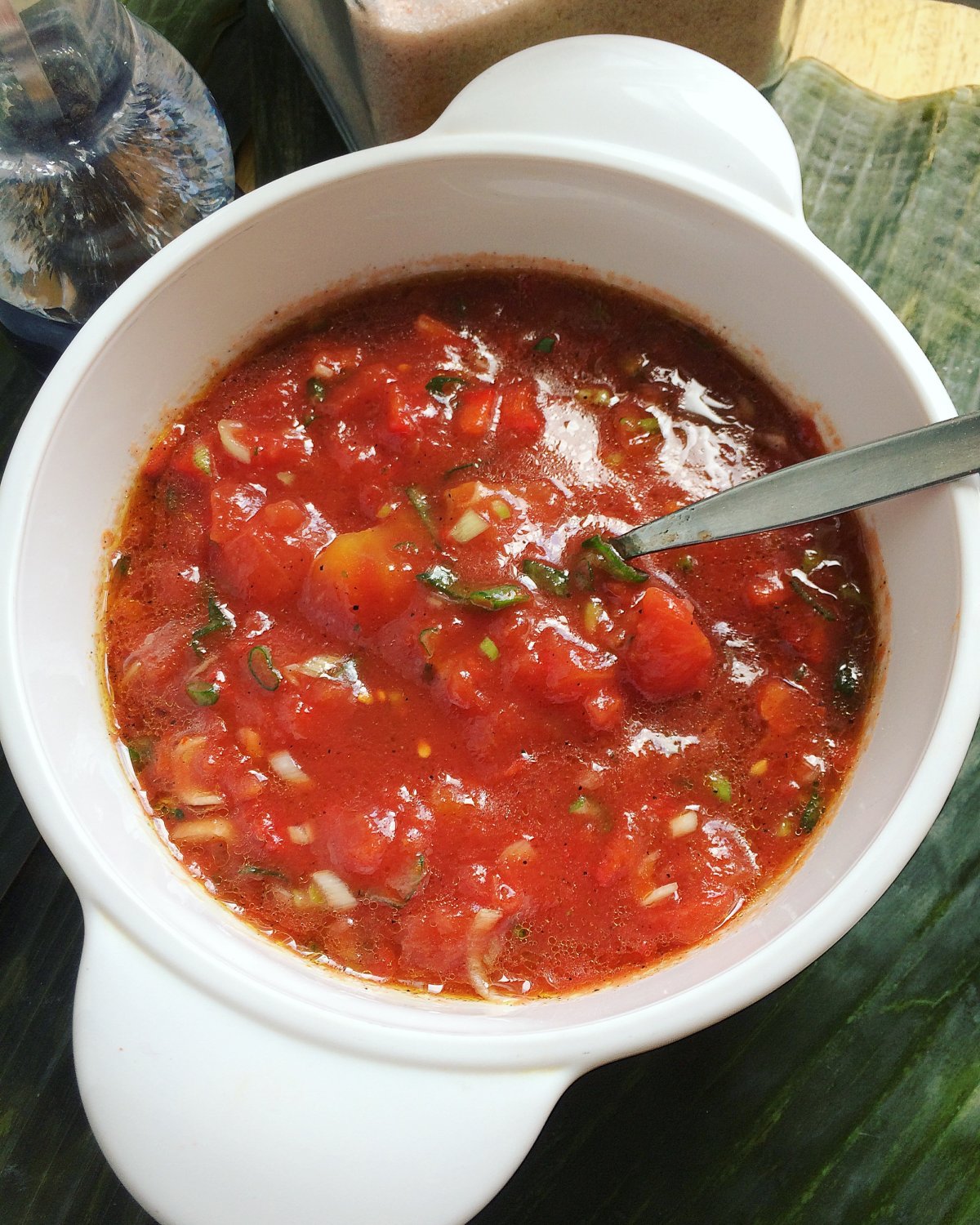 Lime Salsa
Here is a great salsa you can make in just five minutes! Combine one tin of chopped tomatoes, 20g spring onions, 10g fresh coriander, the juice of one lime (and the zest!), one tablespoon of virgin olive oil and one fresh garlic clove. All mixed up with salt and pepper.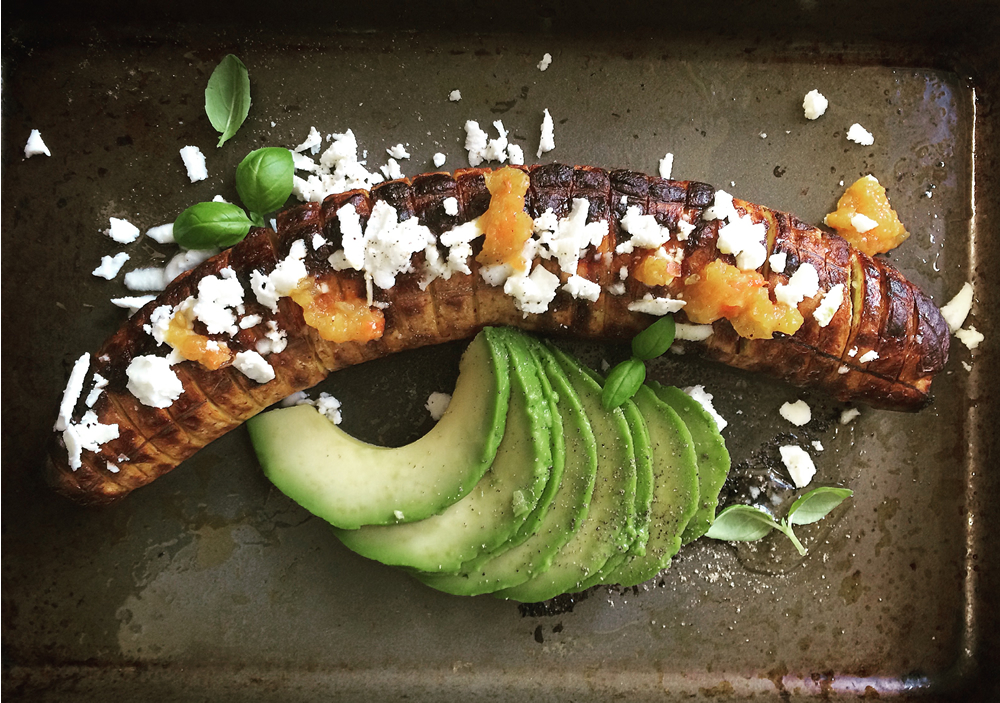 Roasted Plantain and Avocado
If you need to add something quick and healthy to your meal, try roasting a plantain and adding some sliced avocado, topped with feta cheese. It takes almost no effort to put this delicious combo together!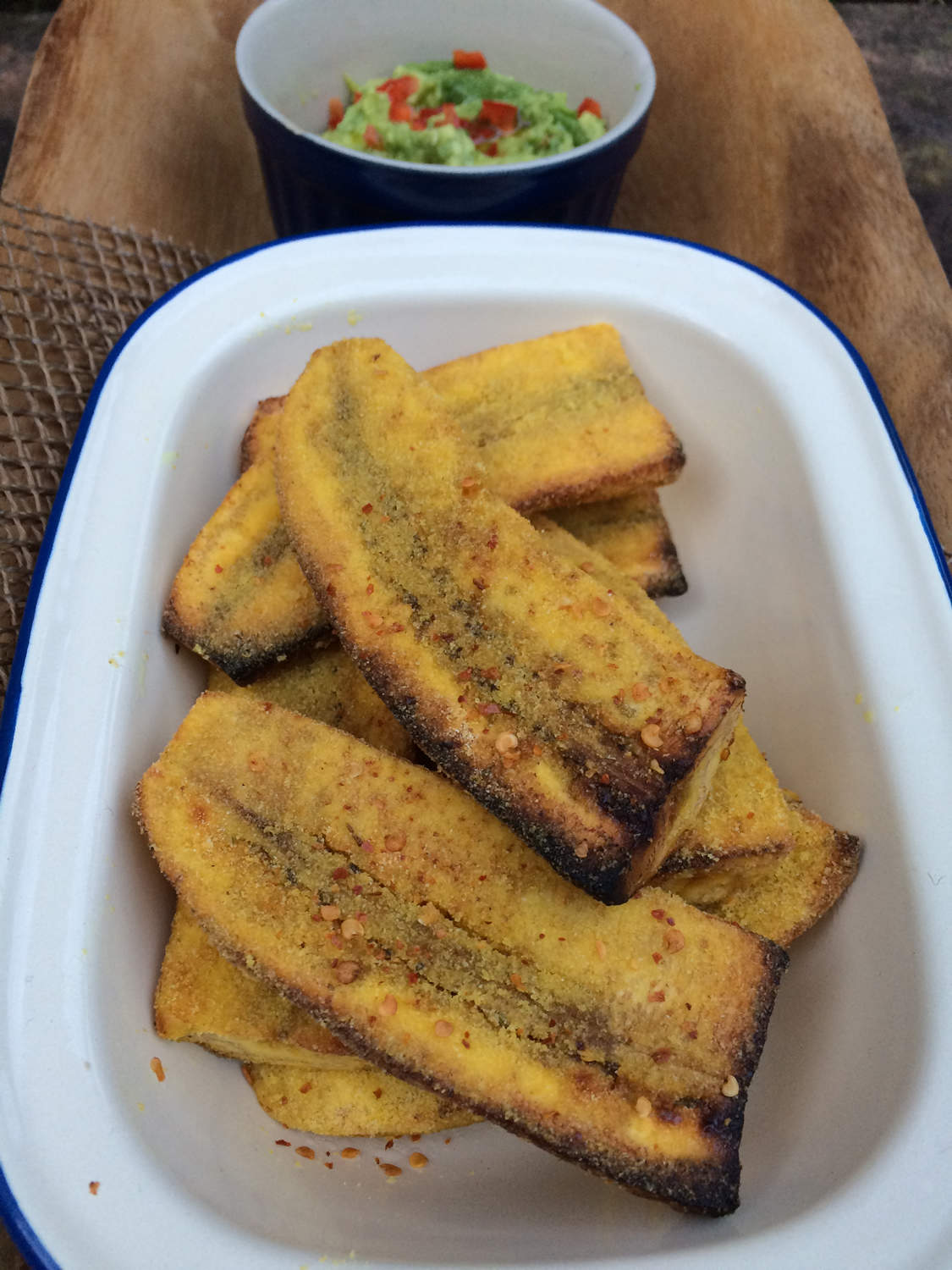 Plantain Tajadas
Peel the plantains, coat with oil, add salt and pepper, then sprinkle with coarse cornmeal and chilli powder (depending on how spicy you prefer). Cook in the oven for 20-30 minutes at gas mark six.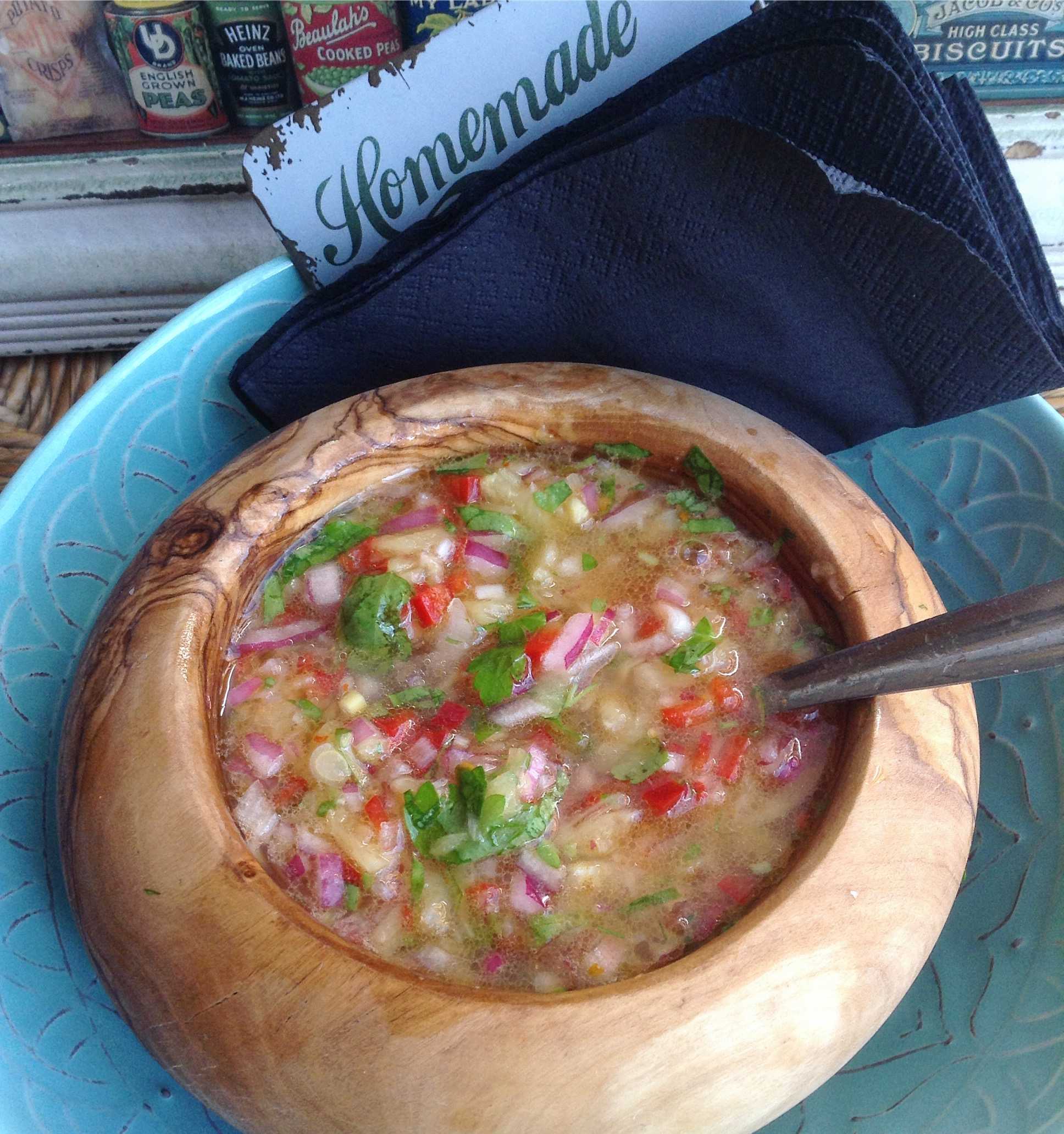 Pineapple and Parsley Ají
This version suits coriander haters and has a delicate taste. Finely chopped red onion, leaf parsley, sweet pepper, fresh chillies, grated pineapple and 3:1 parts of water and rice vinegar. Add salt and pepper to your taste.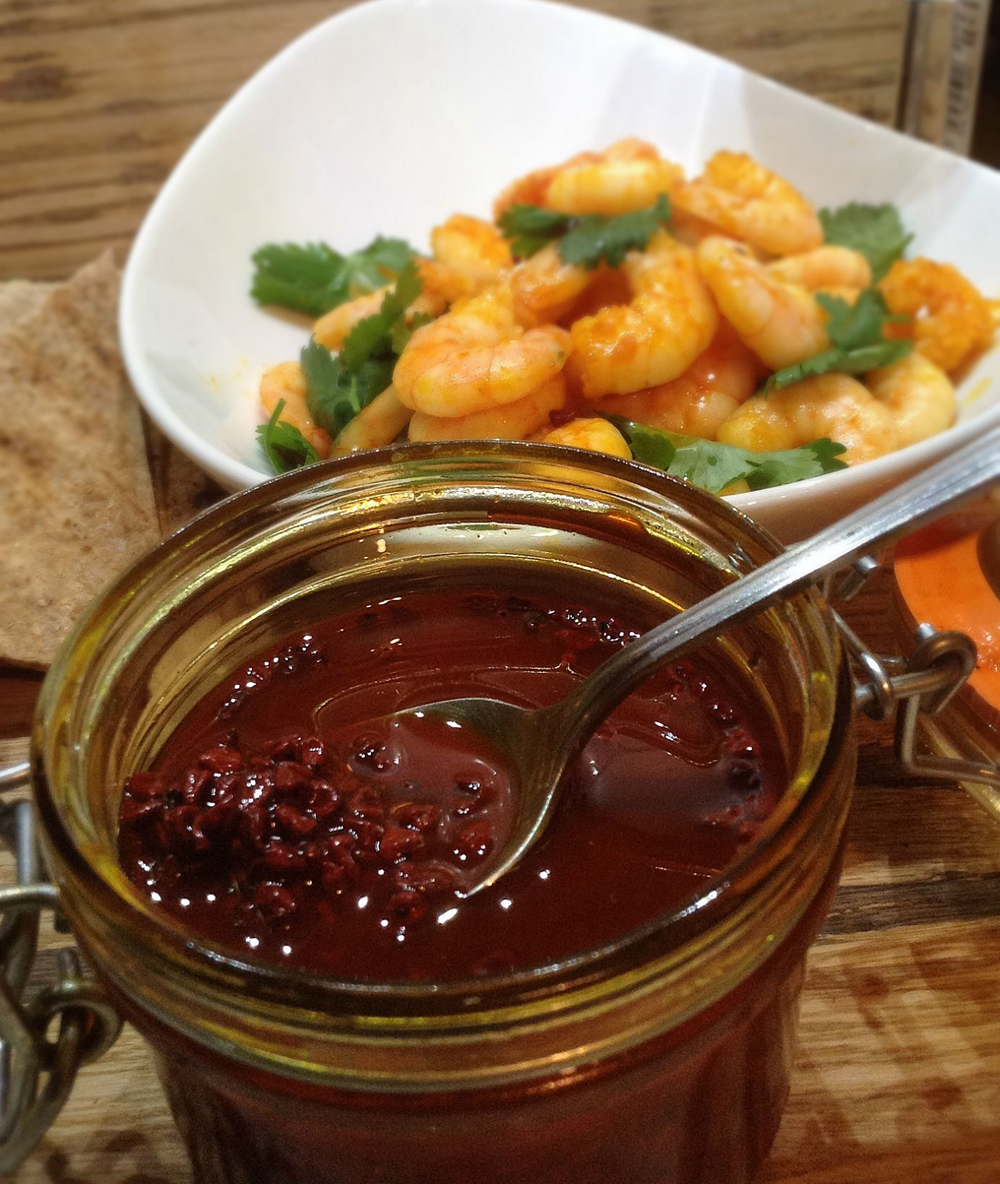 Achiote Oil
A natural product that we can use to provide colour and enhance flavours in the kitchen. Achiote oil, also known as annatto oil, can be easily found in markets, Latin and Caribbean shops in London.
To make it at home: place the seeds in airtight jar, add virgin olive oil to cover the seeds completely, and after a few hours when the oil is tainted you can use it in the kitchen. I love using it for stir-fries and arroz con pollo.