Over the years, I have spent a lot of time experimenting in the kitchen! I now have over a hundred recipes, some of which came via my family in Colombia, and others are inspired by existing dishes.
In the near future I aim to produce a Colombian cookbook, but in the meantime I am happy to share some of my recipes. On these pages you will find:
Small Dish Recipes - a range of quick and tasty snacks.
Classic Dish Recipes - meals for meat-eaters and vegetarians.
Side Dish Recipes - little extras and condiments.
Dessert Recipes - both sweet and savoury but all delicious.
Drink Recipes - refreshing, non-alcoholic and healthy.
Feel free to experiment yourself and come up with your own food creations!

Esteban Arboleda
Colombian Street Kitchen

---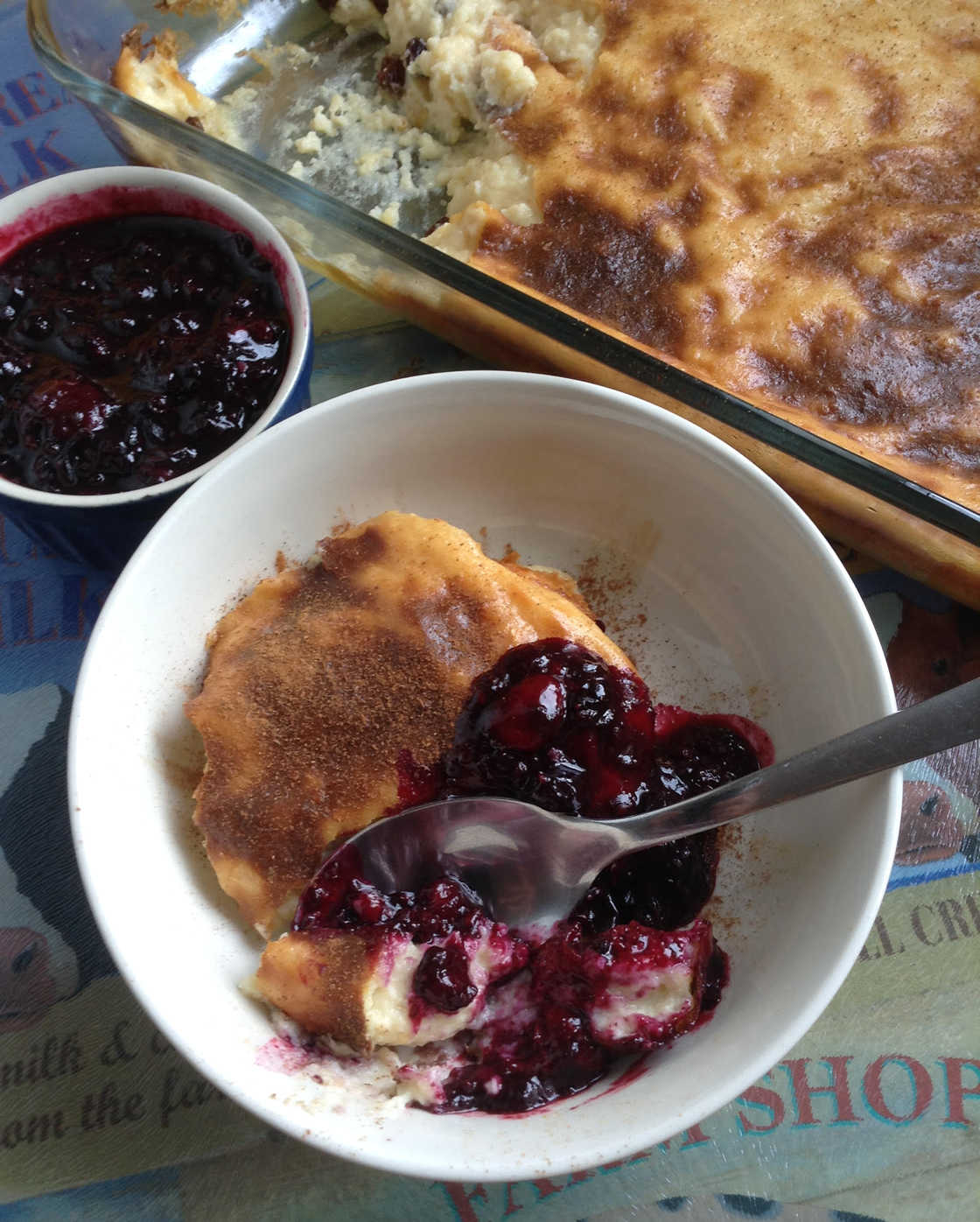 Natilla Asada
This is the perfect autumn dessert, a baked version of natilla which is a Colombian Christmas classic. You need 600ml whole milk, 400g evaporated milk, 400g condensed milk, 50g cornflour, 50g cornmeal (fine), 50g raisin, 50g desiccated coconut, one Tsp butter, one cinnamon quill, cinnamon to sprinkle and five whole cloves.

Preheat the oven at gas mark 5. Grease a medium Pyrex dish with butter, sprinkle the raisins evenly and set aside. Mix the cornflour and the fine cornmeal with 100ml of milk

Place the rest of the ingredients in a medium pot at low heat. Cook for ten minutes and add the 100ml of milk, cornflour and fine cornmeal. Cook at low heat for five minutes while whisking. Increase the heat to medium and whisk every so often until the mixture starts to thicken.

Place the mix onto the Pyrex dish and level it. Sprinkle some cinnamon powder and bake for 25 minutes or until you see golden brown patches at the top. (To obtain better results, place an extra tray filled with water at the bottom of the oven while you bake your natilla.)

Top with quick berry jam and serve! How do you make quick berry jam? Place 300g of frozen berries in a pot, add the juice of one lime, sprinkle some sugar to kill the acidity and cook for ten minutes at low heat. Boom!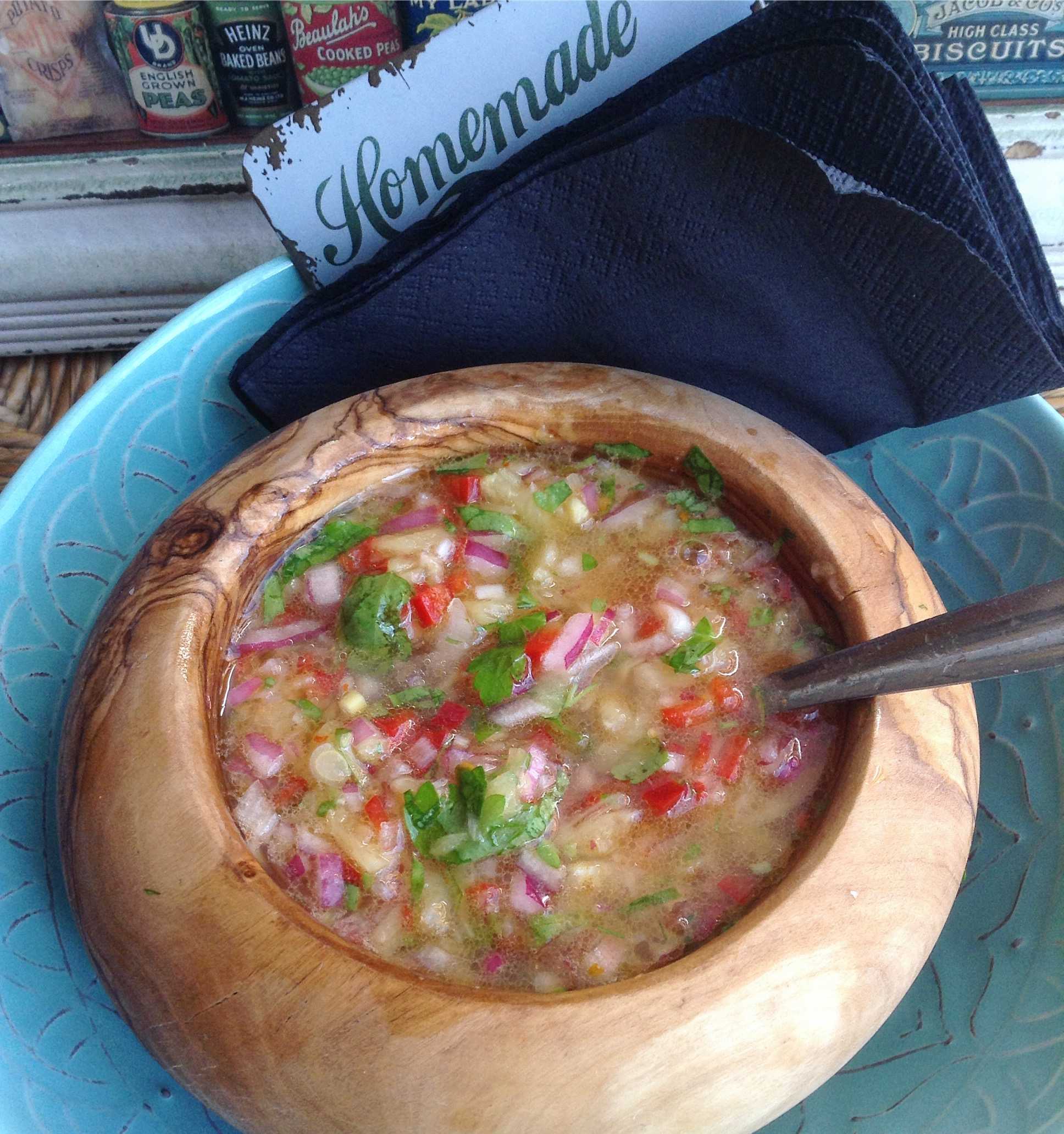 Pineapple and Parsley Ají
This version suits coriander haters and has a delicate taste. Finely chopped red onion, leaf parsley, sweet pepper, fresh chillies, grated pineapple and 3:1 parts of water and rice vinegar. Add salt and pepper to your taste.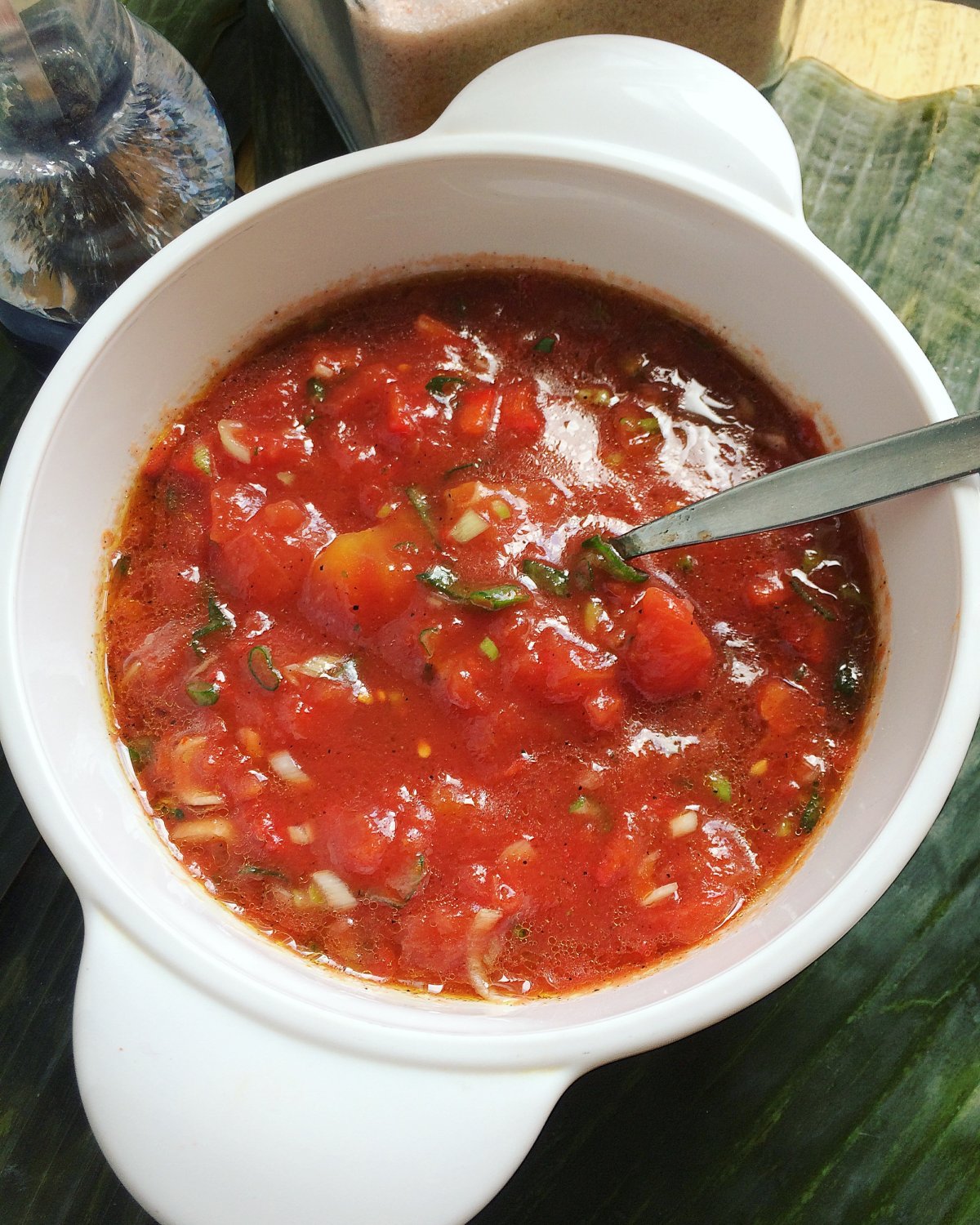 Lime Salsa
Here is a great salsa you can make in just five minutes! Combine one tin of chopped tomatoes, 20g spring onions, 10g fresh coriander, the juice of one lime (and the zest!), one tablespoon of virgin olive oil and one fresh garlic clove. All mixed up with salt and pepper.