Over the years, I have spent a lot of time experimenting in the kitchen! I now have over a hundred recipes, some of which came via my family in Colombia, and others are inspired by existing dishes.
In the near future I aim to produce a Colombian cookbook, but in the meantime I am happy to share some of my recipes. On these pages you will find:
Small Dish Recipes - a range of quick and tasty snacks.
Classic Dish Recipes - meals for meat-eaters and vegetarians.
Side Dish Recipes - little extras and condiments.
Dessert Recipes - both sweet and savoury but all delicious.
Drink Recipes - refreshing, non-alcoholic and healthy.
Feel free to experiment yourself and come up with your own food creations!

Esteban Arboleda
Colombian Street Kitchen

---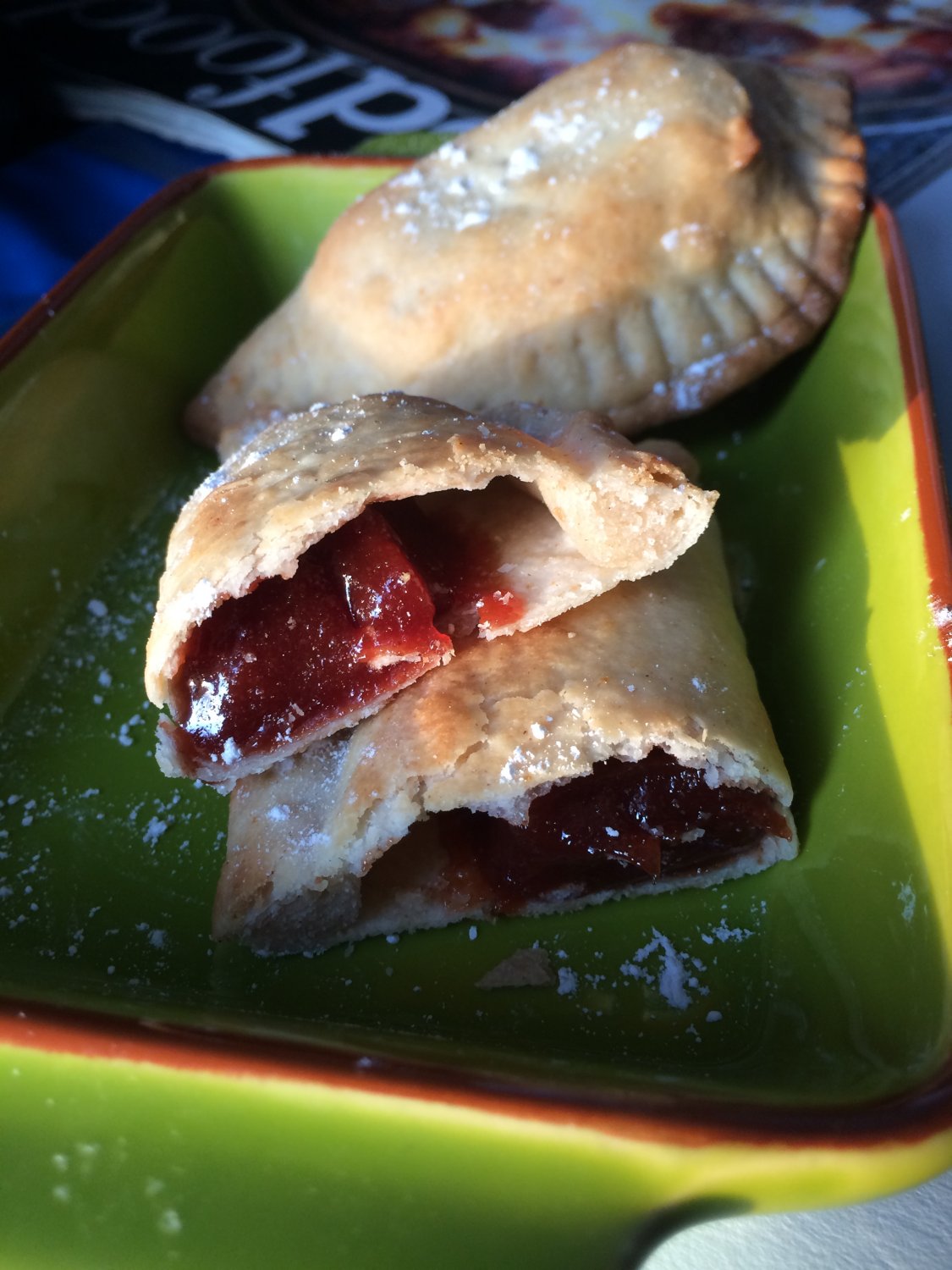 Pasteles de Guayaba
These 'guava empanadas' are a great treat! Using your food processor, mix 200g plain flour, 50g organic coconut oil , 1 tsp brown sugar, 1 tsp dried yeast until fully mixed. Add 100ml boiling water bit by bit until all the ingredients are integrated. Place in a bowl and leave to rise for one hour.
Divide into twelve balls and extend using a rolling pin. Fill with 25g of guava jam or bocadillo paste. Bake for 20-25 minutes or until golden brown at gas mark 5.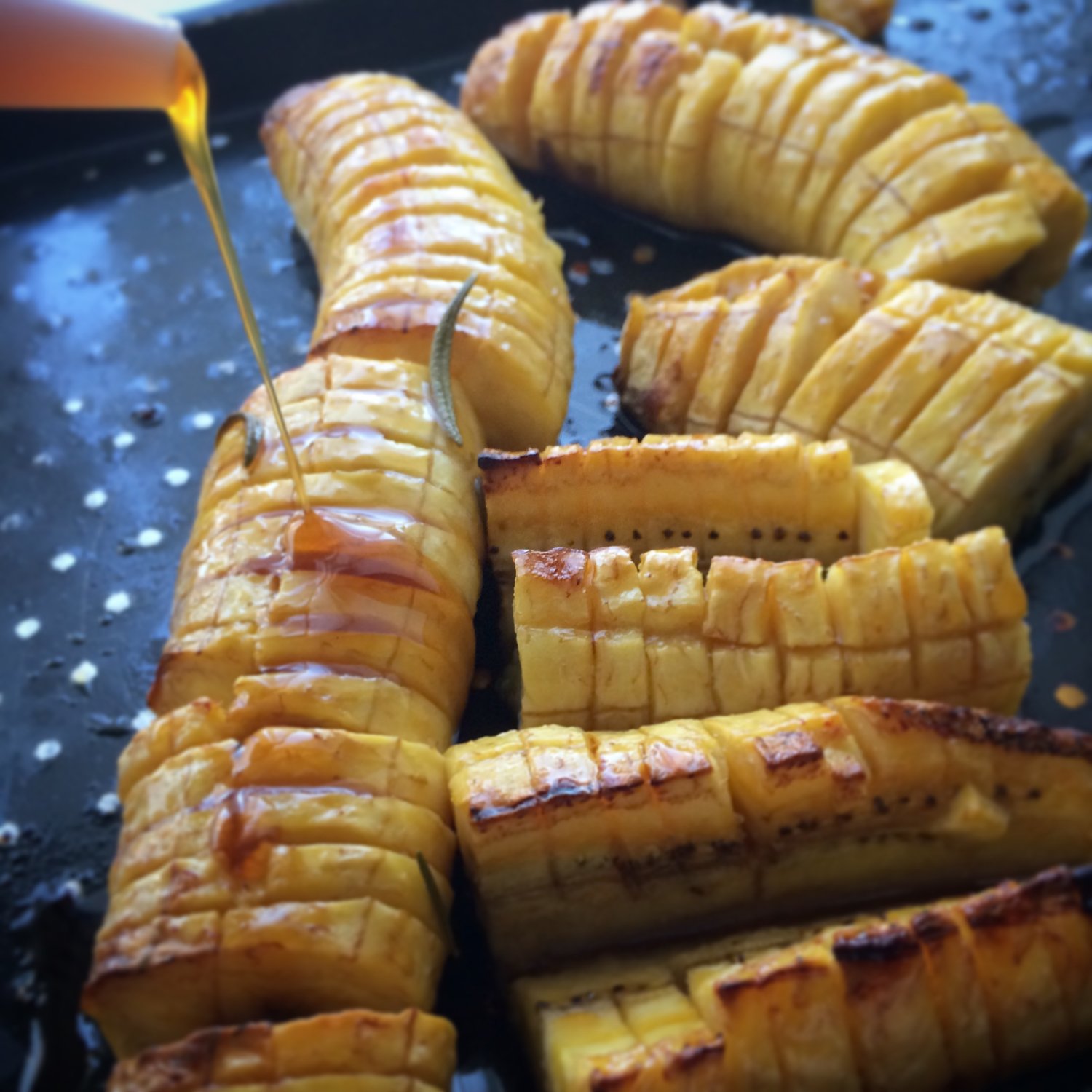 Maduros al Horno
This is a great way of turning your ripe plantains into a gorgeous savoury dessert. Peel the plantains, score them and smear with raw coconut oil. Place on a tray and cook at gas mark 5 for 30 minutes. Serve with your favourite syrup and vanilla ice cream!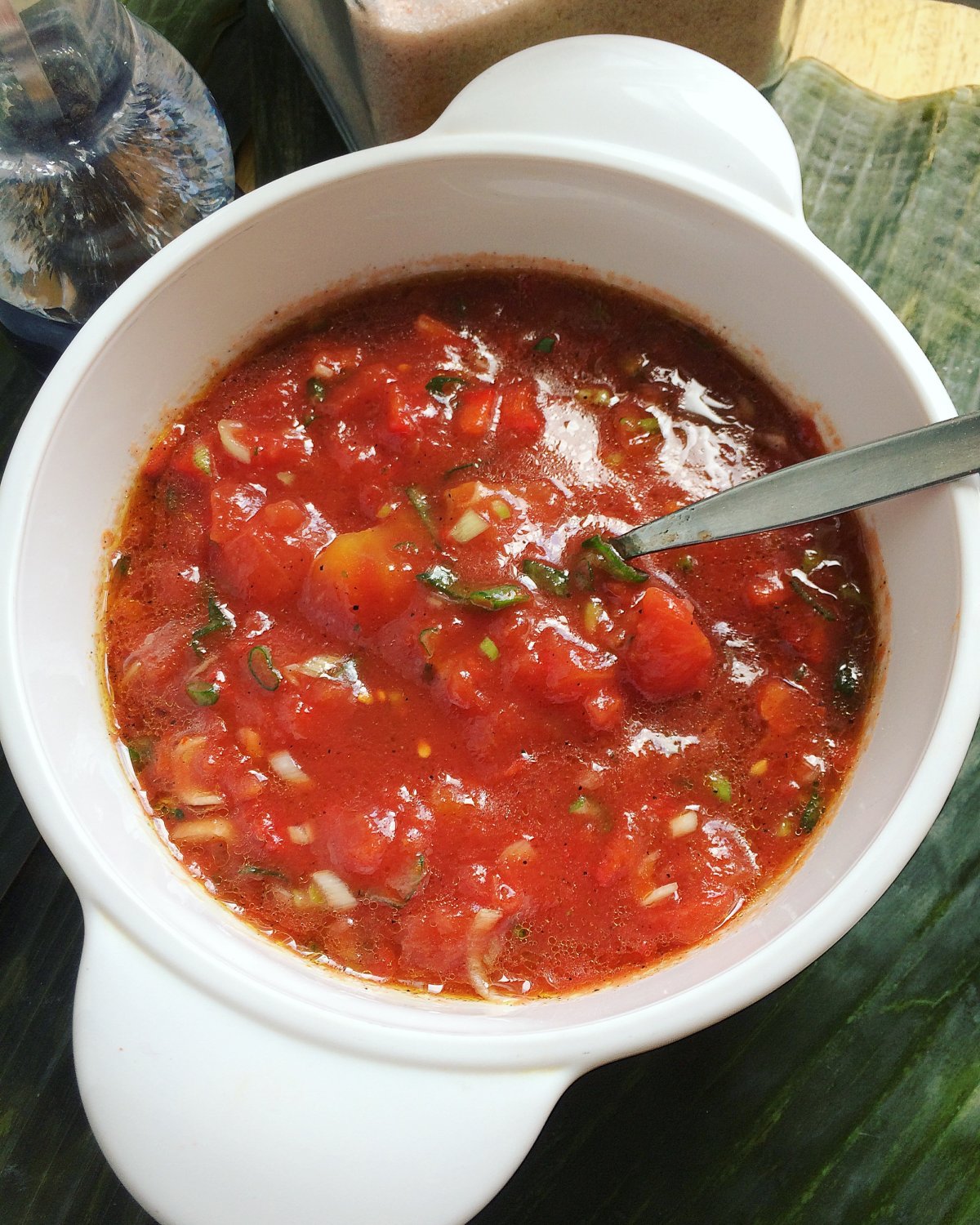 Lime Salsa
Here is a great salsa you can make in just five minutes! Combine one tin of chopped tomatoes, 20g spring onions, 10g fresh coriander, the juice of one lime (and the zest!), one tablespoon of virgin olive oil and one fresh garlic clove. All mixed up with salt and pepper.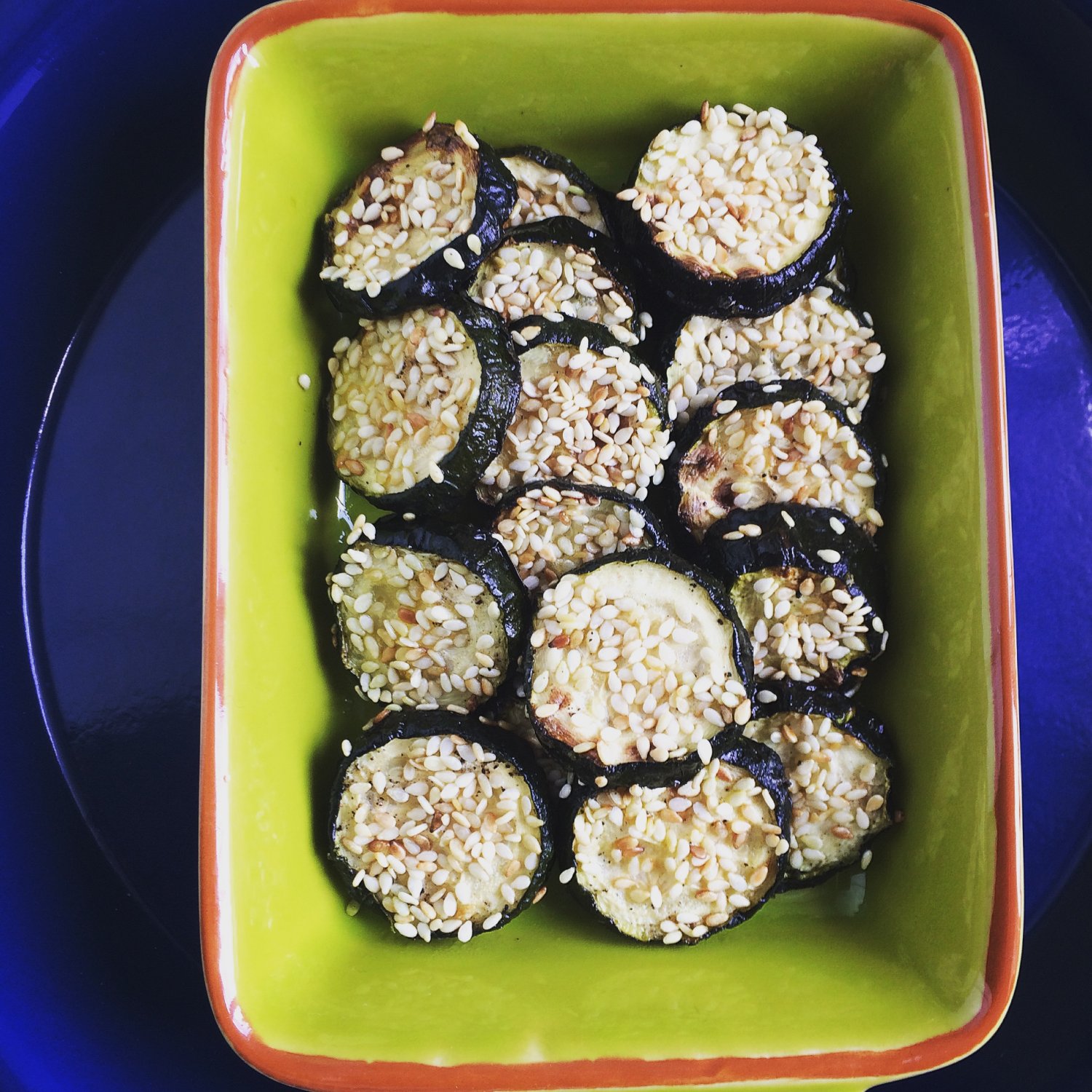 Roasted Courgette with Sesame Seeds
These thick-cut courgette slices with toasted sesame seeds are the perfect guilt-free snack! Slice the courgettes and smear them with rapeseed oil, salt, pepper and some toasted sesame seeds. Then into the oven at gas mark 5 for 12 minutes.